Podiatric Medicine & Surgery
We treat all problems of the foot and ankle.
Doctors Specializing in Podiatric Medicine & Surgery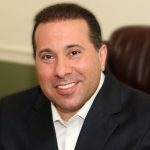 NYC podiatrist Dr. Emanuel Sergi takes a personalized and caring approach to functional and cosmetic foot surgery. Dr. Sergi performs a variety of podiatric treatments to correct troublesome foot and ankle issues, including bunions, hammertoes, painful corns, calluses, and plantar fasciitis, among others. He is the founder of Park Avenue Podiatric Care in New York City, having assembled a caring team of foot specialists to guide you through each step of your procedure.
Dr. Sergi continues to be at the forefront of podiatry advances. He is the developer of the innovative Slimline Bunion Surgery™ technique to treat bunions with less procedure time and recovery than traditional bunion removal methods.
Dr. Sergi strives to provide beautiful, natural-looking results for his patients.
Education: Dr. Sergi graduated from the St. Francis College in Brooklyn, NY. He received his Doctor of Podiatric Medicine from the New York College of Podiatric Medicine.
Residency Training: Dr. Sergi did his podiatric medicine and surgery residency training at NYU downtown Hospital in New York City.
Private Practice: Dr. Sergi owns and operates three offices all located in Manhattan, NY with four associate doctors.
Affiliations: Gramercy Surgery Center, New York, NY.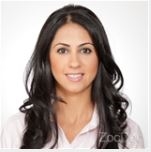 Dr. Aminian is extensively trained in all aspects of foot surgery and wound care. Dr. Aminian spends time with her patients to explain their condition and gives every suitable option available to them before moving on to surgery.
She is known for practicing cost-effective, evidence-based, and compassionate medicine. She is trained to address a number of medical issues such as bunion, gout, abscess, gangrene, and Achilles tendinitis.
Education: Dr. Aminian graduated from George Washington University in Washington D.C with degree of Bachelor of Science in Biology. Subsequently, She attended to New York College of Podiatric Medicine, graduate with degree of DPM.
Residency: Her post-graduate training includes a three years residency of Podiatric Medicine and Surgery at the Massachusetts General Hospital in Boston and a one-year of Wound Care Fellowship at Wyckoff Heights Medical Center at Brooklyn, NY.
Professional Memeberships: Dr. Aminian is an active member of the New York State Podiatric Medical Association, and the American Podiatric Medical Association.
Affiliations: Gramercy Surgery Center, New York, NY.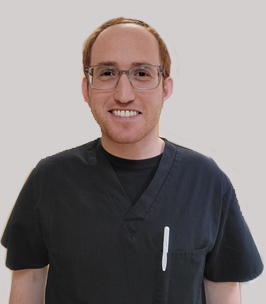 Dr. Rapps practices podiatry with a conservative first approach. He is skilled at, and provides in-office laser treatment for fungal nails as well as laser treatment for foot and ankle pain.
Dr. Rapps is skilled at providing ultrasound guided injections in the foot and ankle when necessary. When it conservative treatment for your foot and ankle pain is exhausted, speak with Dr. Rapps about your surgical options.
Dr. Rapps lives in New York City along with with his wife and son. In his spare time, Dr. Rapps enjoys jogging, bike riding as well as various other sporting activities including baseball and basketball. Dr. Rapps has completed several half marathons as well as 5k runs.
Education: Dr. Rapps graduated from Yeshiva University (New York City) with a BA in psychology and received his Doctorate of Podiatric Medicine from the New York College of Podiatric Medicine.
Residency Training: Dr. Rapps completed a four year Podiatric Medicine and Surgery Residency with a credential in Reconstructive Rearfoot/Ankle Surgery (PMSR/RRA) at St. Barnabas Hospital in the Bronx, New York. In his final year of residency, Dr. Rapps served as the chief resident of the St. Barnabas Podiatry residency program. Dr. Rapps has extensive experience and expertise in the areas of primary diabetic foot and diabetic wound care, pediatrics, sports medicine, foot and ankle trauma as well as both elective and reconstructive foot and ankle surgery.
Hospital and Outpatient Surgical Center Affiliations: St. Barnabas Hospital System Bronx, Mount Sinai Hospital West, Mount Sinai Hospital Morningside, Montefiore Nyack Hospital, Gramercy Surgical Center, Empire State Ambulatory Surgical Center
Board Certification: American Board of Podiatric Medicine (ABPM)
Professional affiliations: Associate member of American College of Foot and Ankle Surgeons (A-ACFAS) American College of Podiatric Medicine (F-ACPM)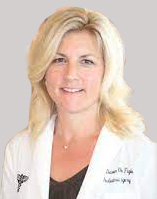 Dr. Dawn Figlo's unique, personalized approach to medicine stands out as soon as you reach her office. Dr. figlo is passionate about patients' wellbeing,
She invests in the most advanced tools possible allowing her to carry out advanced procedures with a light touch. Dr. Figlo offers a state of the art laser treatment for toenail fungus and full medical and cosmetic surgery of the foot including, but not limited to, plantar fat pad fillers for women who love "high heels", corrective treatment for bunions, hammertoes and custom orthotics.
Education: Dr. Figlo is a board-certified Podiatric Surgeon and a graduate of the New York College of Podiatric Medicine.
Private Practice: The beautiful setting in which she practices, radiates calm and allows you to feel great from HEAD to TOE.